Starry Skies may sadly be off the menu for another year, but instead we'll be turning the beautiful Shambala site, with it's stunning lakes and woodlands, into a series of gorgeous, creative and spacious, family friendly camping weekends, taking place on the 23-26th July, the 30th July – 2nd August and the 6-9th August 2021.
SAFE, SPACIOUS, & CREATIVE CAMPING WEEKENDS
Camp Kin is a chance to gently emerge from social hibernation and rekindle those friendships and connections with your close friends and family, round the campfire.
Those of you who joined us last year for 'Carry On Kelmarsh' (where we piloted this style of event) will notice some changes – namely a souped up activity and music line up with more bells, more whistles and more magic, and the option to book 'bring your own' tent and camper van pitches, ensuring a more affordable and inclusive event.
Book your spot HERE.
PITCHES, PRICES AND ACCOMMODATION
There will be designated , spacious pitches for each group, with options including both pre-pitched glamping in tipis, bell tents and yurts, and 'bring your own' tent and campervan pitches. Pre-pitched glamping options come with a dedicated loo on your pitch. The Bring Your Own pitches come with access to communal toilet and shower facilities that will be deep cleaned regularly.
Adult tickets are set at £99, Kids tickets at £35 (with under 5s going free). All 'people' tickets must be bought in conjunction with a pitch. Bring your own tent pitches start at just £35 (for a maximum of 6 people per pitch) and camper van pitches are £50. or live a life of luxury in a swanky yurt or tipi, with your own, dedicated on-pitch loo! Glamping prices can be found here.
ACTIVITIES & MUSIC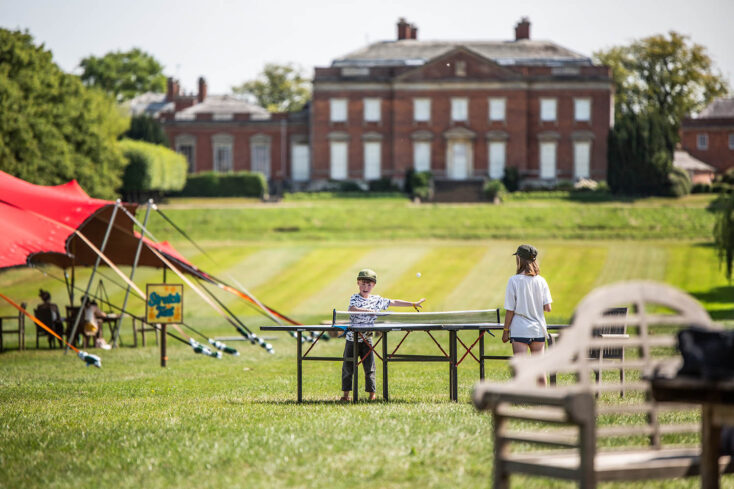 Camp kin is very much a campsite retreat, with a few whistles and bells. It's about enjoying the natural beauty of the estate in a well-managed, safe environment. We hope it will be a space to rekindle and spark connection after a long-slog battened down during the pandemic.
Aside from gathering round the campfire hearth with loved ones (at long last!), we'll have a load of activities for all ages to get stuck into. Camp Kin activities are a chance for you, your family and friends to while away the hours doing wellness sessions, learning forest school crafts, getting stuck into some painting, paddleboarding on our beautiful lake, throwing some shapes in a dance workshop, or picking up a ping pong bat!! There's plenty of free activities to take part in, plus some pre-booked and paid for activities with some expert tutors.
Remember live music?! Us too… Over the weekend you'll be treated to a handful of world-class, beautiful musical performances from our secret little line up of artists! 🤐
Dig into what's confirmed so far (with more to follow) on our website, here.
FOOD & DRINK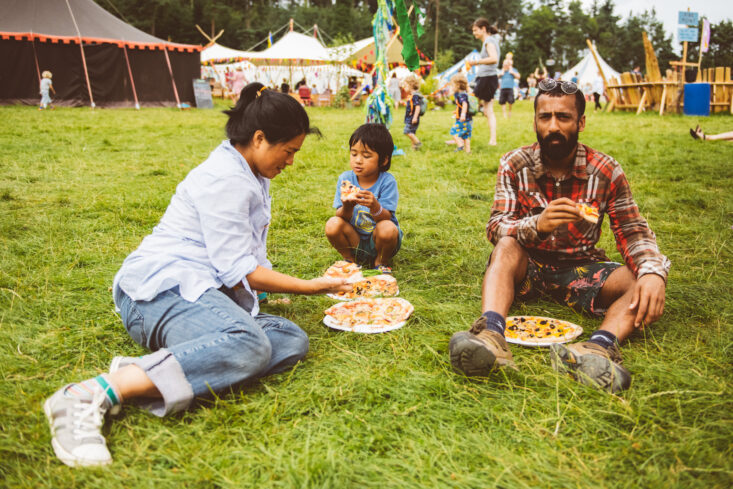 There will be 3 food traders in the main arena along with a camp shop and then a campsite coffee stall and an off-grid tea and cake offering in the healing area.
Following our mothership, Shambala Festival's food vision, expect a dazzling array of hearty, colourful and delicious vegetarian food from some of the most exciting traders on the festival circuit. You are of course very welcome to bring your own meat along in your cool box to cook at camp, if those morning bacon sarnies are a deal breaker! Find out more about our Food Traders here – and read all about our sustainability standards (and why we have chosen to go meat free) here.
The infamous Shambala crew bar bus will be keeping the drinks a-flowing, serving up delicious cocktails, wines, spirits, locally sourced ales, beers, ciders and delicious soft drinks.
To keep things as Covid-safe as is possible, this year we will be trialling the use of an RFID cashless system provided by playpass. This will take the form of a wristband that you will wear during the event that can be pre-loaded and topped up. Your RFID wristband will be accepted at all points of sale. Bank card payments will not be accepted anywhere at the event except at the designated onsite top up stations. Wristbands will be issued to you when you arrive at the event. The wristbands are set up to allow you to easily transfer funds to another wristband in your party (e.g popping some money on your kid's band so they can buy themselves a tasty treat!)
Read more about our RFID wristbands HERE.
A NOTE ON CAMP KIN & COVID-19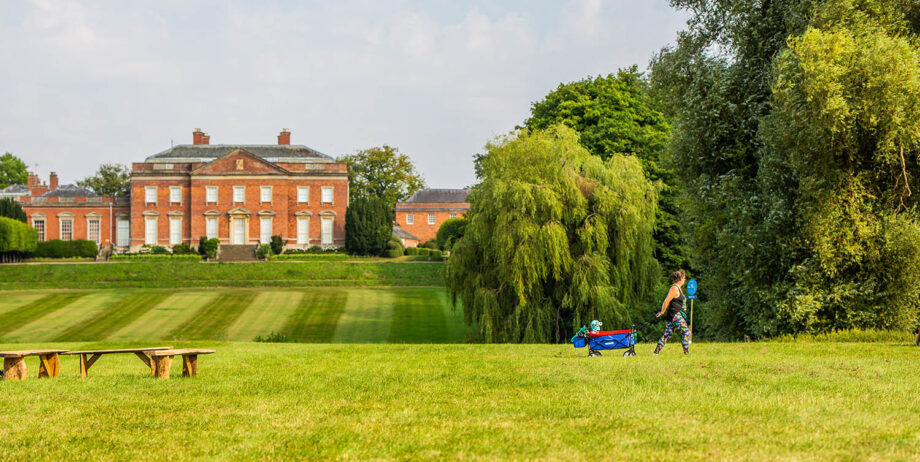 As with last years' camping events, Camp Kin is designed and built to run in a safe, socially distanced capacity – meaning that if restrictions are not lifted by July, we're still good to go.
Should the country 'unlock' by this time, we'll be able to relax things on site – however if for whatever reason you'd rather keep things socially distanced even if 'normality' has resumed, you are very welcome to do so, and the site is set up to facilitate this.
Tickets for Camp Kin are refundable up to 4 weeks before the event – you can read more about our Covid safety policies and ticket terms and conditions, HERE.
If you have any queries that are not covered on the website, please drop us a line on info@campkin.org
WE REALLY HOPE TO SEE YOU AND YOUR WONDERFUL CHILDREN ROUND THE CAMPFIRE, WE'VE MISSED YOU!
With love from Team Starry x